Lineage II is a Massive Multiplayer Online Roll Playing Game, it is very similar to World of Warcraft. You now have 6 races to chose from, Human, Elves, Dark Elves, Orcs, Dwarfs and Kamael, each with their own abilities and powers. The game features a whole own economy system where prizes change on basis of demand. For more information on the game I suggest you go to www.lineage2.com, and for more information about my own private server you can go to morwen.forumotion.com or the current-to-be-replaced website morwen.thierrysplace.org.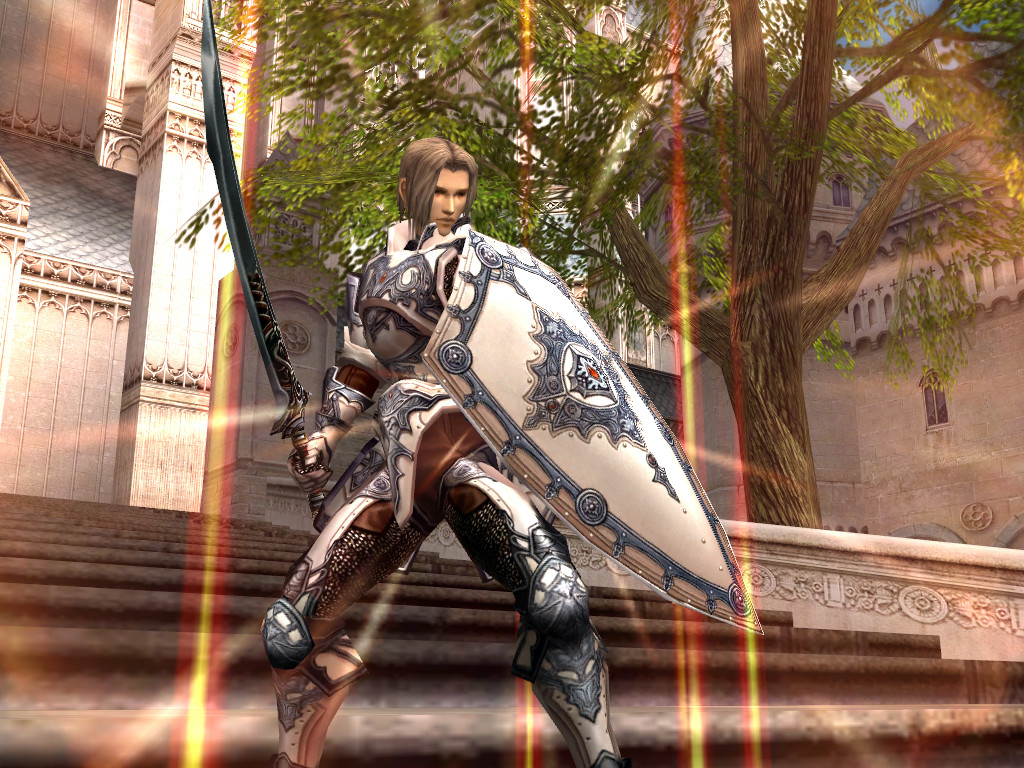 My experience with Lineage II started long time ago; I have always been a fan of the Unreal Engine, looking for games built on this engine and try them, that's how I got Lineage II.
I bought a set giving me the ability to play for 2 months, but I kept the game in its package for a long time, until I had a vacation and not much to do. I started playing it and got hooked pretty quick, got my brother into playing as well and we both played together for a long time.
After playing for a long time, creating many different characters on many different servers and making many friends in the game I found a project where people where making a server to support the Lineage II client. I started following this and joined not long after that. I noticed few days ago that it was 2005 when I started my own server, learning Java, Python and couple of other script languages to be able to customize my server as much as possible. Back then I still combined playing on my own server with the official server but when I started a new job I had less time to play so mostly played on my own server, because online all my friends where growing very fast and I was still very low level and had to find new people to play with each time, which cost me allot of time again. So the only times I played was on my own server, with my brother and a couple of other people.
Then I stopped playing for a while, but now I'm found on my own server allot again, since my current girlfriend likes playing the game allot also, and likes to help develop the server. So we are playing it allot together, and sometimes some other people join in as well. We still hope more people will join in time, so if you feel like playing/trying, join us on the forums or website mentioned in the beginning, it's free

.



Posts

: 2238


Join date

: 2009-08-18


Age

: 36


Location

: Zoetermeer




---
Permissions in this forum:
You
cannot
reply to topics in this forum